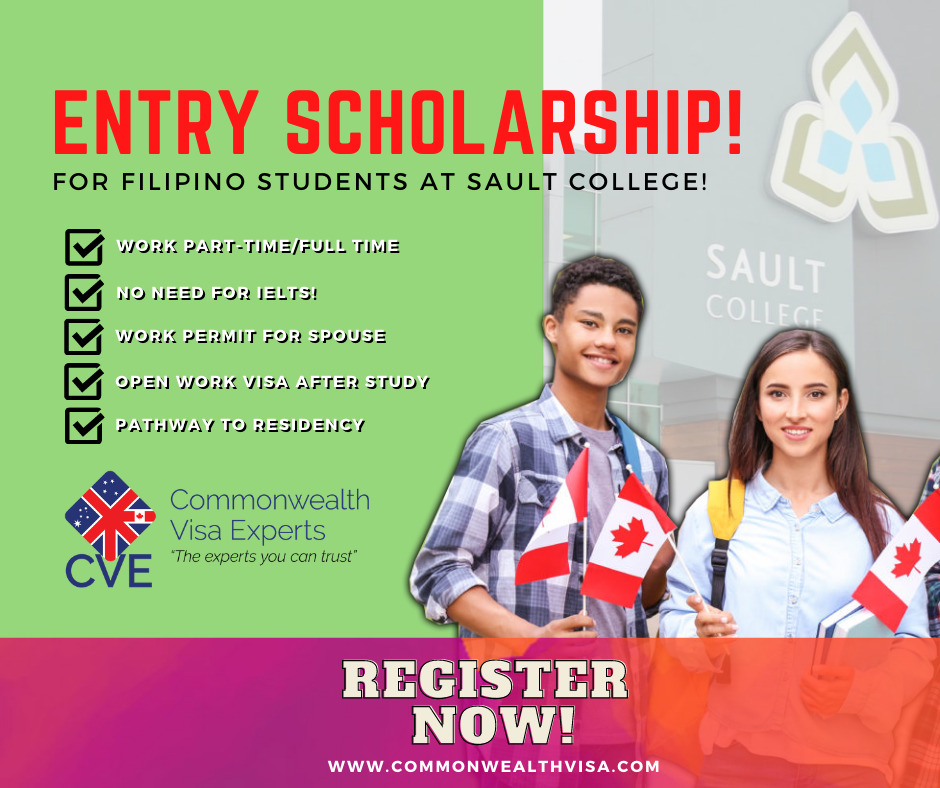 According to EduCanada, each year, nearly 500,000 international students choose Canada as their study destination. Why study in Canada as an international student? Because Canada is a land of endless possibilities!
Invest in your future by taking the study pathway. Gaining your Canadian education will definitely open the door of employment and limitless opportunities.
Don't know how to start? Register now and we will help you get there! Begin by joining this FREE Info session with one of Ontario's Top of Class in Student Satisfaction! Sault College!

Let these statistics help your decision making:83% Student Satisfaction Rate
92.9% Employer Satidfaction Rate82.6% Graduate Satisfaction Rate(Source: https://www.saultcollege.ca/AboutUs/News/2019/(2019-09-25)%20Sault%20College%20Remains%20Top%20of%20Class%20in%20student%20satisfaction%20in%20Ontario.asp)
Get as much as 70,000 pesos* entry scholarship without any examination requirements! Amazing!
Register in advance for this meeting:
https://zoom.us/meeting/register/tJYkdeyprDwqEtzickXJsfPZeHznhUUgJV0F
After registering, you will receive a confirmation email containing information about joining the meeting.
Sign Up now, shape your future, find the REAL YOU in SAULT!

Enroll now, shape your future, find the REAL YOU in SAULT!
Contact Us
migs.aragon@commonwealthvisa.com